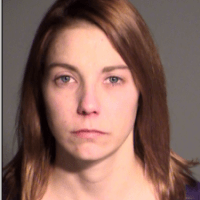 A former Ripon High School teacher accused of having sex with a student has been charged.
Samantha Fitzpatrick made her initial appearance in Fond du Lac County Court yesterday on charges of child enticement, sexual assault of a student by school staff, exposing a child to harmful material and obstructing an officer.
Bail was set at $1000 cash.
Fitzpatrick is accused of having sex with the 17-year-old student on multiple occasions, as well as sending sexually explicit text messages and a photo of herself to the victim.
Fitzpatrick was a teacher at Ripon High School last school year until she voluntarily resigned in May after the administration addressed concerns about her unreliable attendance.
The charges carry a maximum penalty of more than 30 years in prison and $130,000 in fines.
A preliminary hearing is scheduled for January 5.