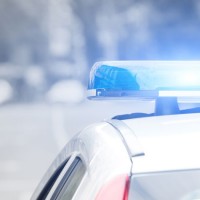 A Milwaukee teenager is arrested after leading Washington County Sheriff's Deputies on a high speed chase.
Late Sunday night, a Deputy clocked the 17-year-old going 104 miles-per-hour on I-41 near County Trunk K, and attempted to pull him over.
The vehicle increased speed and tried getting away, but decided to pull over after a second Deputy locked in the teen's speed at 119 miles-per-hour and joined in the pursuit.
The 17-year-old was arrested for outstanding warrants and felony eluding.
He also received tickets for speeding and driving without a valid license.