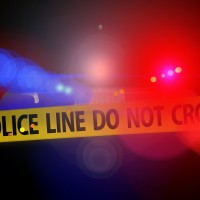 Multiple people are injured in a two vehicle accident off State Highway 16/60 in the Township of Elba on Saturday morning.
Sheriff Dale Schmidt says a Dodge Grand Caravan, being driven by a 41-year-old man from Watertown, collided with a Ford Econoline van, being driven by a 91-year-old man from Waukesha.
The Dodge Grand Caravan also contained a 36-year-old woman, and three children, ages 7, 5 and 3.
The Ford had one additional passenger, a 70-year-old woman from Waukesha.
The Sheriff's office says the call came in at 9:41 Saturday morning, for report of a two vehicle accident.
Upon arrival, the Sheriff's Office determined the Dodge Grand Caravan was traveling northbound on County Highway TT approaching State Highway 16/60 when it failed to stop at a posted sign and entered the roadway, striking the Ford.
The male driver of the Dodge van was not injured and refused treatment at the scene.
The 36-year-old female passenger in the Dodge van was transported to Summit Hospital in Oconomowoc with serious injuries.
The 5-year-old child in the Dodge can was transported to Columbus Hospital with serious injuries, and then transferred via ambulance to UW-Hospital in Madison.
The 3-and-7-year-old children in the Dodge van sustained life-threatening injuries and were both flown from the scene via flight for life to UW-Hospital in Madison.
The male driver and female passenger in the Ford van were both transported from the scene with serious injuries to Columbus Hospital in Columbus. They were both later transported via ambulance to UW-Hospital in Madison.
Identifications of those involved are being withheld until Monday, August 14, 2017.
The crash remains under investigation by the Dodge County Crash Investigation Team.